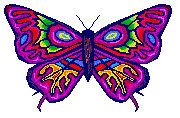 ---
Music and other matters
Here I am including a number of sound files. These are primarily sounds produced by homemade musical instruments such as didgeridoos, zithers, flutes and drums. Enjoy!

The Didjshop - Didgeridoo Shop with MP3!

Online didgeridoo shop providing pictures and downloadable MP3 sound of individual didjeridoos. Huge selection of didges, boomerangs, bullroarers, clap sticks and didjbags - plus a didjeridu tutorial video.
---
My Snazzy List of Links
Click here to hear a homemade harp!: Harp file
Click here for a sample of a four-foot PVC didgeridoo!: didgeridoo
This is a five-foot PVC didge! (short for didgeridoo): a longer didgeridoo
Here are two pieces of PVC tubing taped together as a double didge!: double didge
This is a real genuine didgeridoo!: authentic didge sound
This is another sound from a real didge!: 2nd sound of authentic didge
This is a bamboo-combined-with cardboard tubing didge!: bamboo and cardboard hybrid
This is a didge made from two pieces of pvc tubing connected together.: Giant didge
This is a didge made from a piece of bamboo.: longer bamboo didge
This is a two-string banjo made with a plastic milk carton.: Milk carton banjo
This is music of sorts made from a buzzer!: Beep music
You can turn a cigar box into a drum, like this one!: cigar box drum
Poke coat hanger wire through a styrofoam tray for a xylophone like this.: xylotray1
A second tray xylophone, with coathanger wire.: xylotray2
Here's a xylophone made from nails and a styrofoam cup.: xylocup1
another simple xylophone.: xylocup2
Jonjb's homepage on Tripod: Index (first) page

---

---
Guestbook: Welcome and Thanks!
Sign My Guestbook
View My Guestbook
---